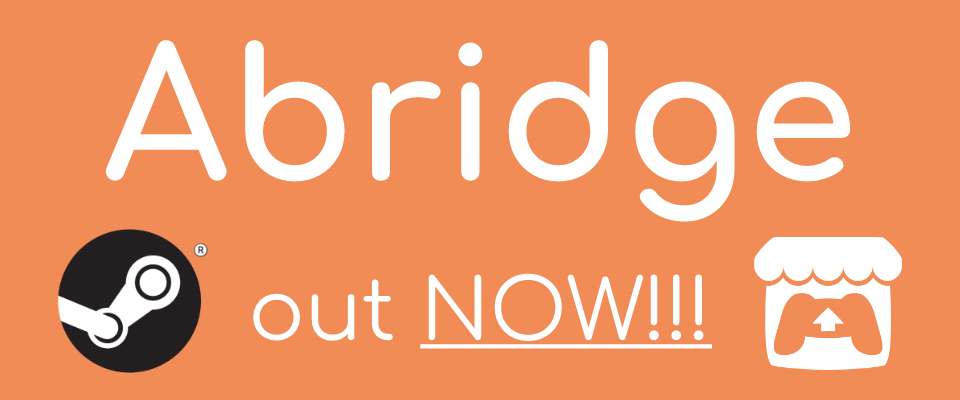 Abridge
Hello Everyone!
It's OFFICIAL…Abridge has launched on 3 places:
Get it today with a 10% launch discount. This sale is only going to be available for the first week.
Quick reminder that each itch.io purchase includes a Steam key.

Thank you all for your support so far! It's been a long and rewarding 2+ years of game development and I am excited to see what the future holds.
Regards,
Aaron (aka aaron7eleven & Eventide Game Studio)